Starting a blog in 2019 is easier than ever. The blogging tools available to you today are exponentially better than even 5 years ago. Want to know the most important details on how to start a successful travel blog? If you enjoy travel and writing about your experiences, you've already solved the problem that many blogs suffer from, lack of content. But the easy barrier to entry has made the competition more intense. Everyone wants a piece of the travel blog pie. It's hard work but hopefully an enjoyable and rewarding experience.
Bloggers are more sophisticated these days. Gone are the days of posting your travel photos and a short blurb on Blogspot or a free blogging site from time to time. If you want to get ahead in blogging, travel the world and write about it, you need to give yourself the best chance of success. That begins with a great blog framework and the right tools for the job.
How to Start Travel Blogging For Beginners
In this article, I'll teach you how to set up a travel blog that will put you ahead of 90% of the others from the start. Content and backlinks are the magic sauce that will help generate traffic. But a solid blog platform, hosting, and website design are the building blocks to a successful travel and lifestyle website. I'll also show you how to make your site look amazing, monitor visitor traffic, and monetize your content.
Setup shouldn't take longer than an hour (apart from choosing a domain name). I've installed hundreds of blogs on different content management systems and web hosting platforms. I've worked with clients from more than twenty industries and written thousands of blog posts. This is how I set up 99% of blogs for my own websites and those of my clients. Location You was built in the same way. Let's jump in!
Choose your Travel Blog Name
Finding good travel titles for blogs is a lot harder than it was ten years ago. You'll need to be creative with the title. Two-word domain names with the word travel in them are scarce. My advice is to pick a brand name rather than a keyword-match domain. Brand names are easier to find and you can pick anything you like. Having 'Travel" in the title used to be important but Google ignores it these days. Something catchy and easy to remember is best.
Exact Match or Keyword-based examples of travel titles for blogs
Lifestyletravel.com
Travelandleisure.com
Thaitravelcenter.com
Brand name examples
Goatsontheroad.com
LegalNomads.com
theplanetd.com
Vagabonding.com
Of course, you could still use a name like locationyou.com and ignore the advice above. The original name of this blog was LifestyleTravelKit. It's quite a long name but it uses the words travel and lifestyle. I made the decision to use these particular words because I like the name, despite it being a bit unwieldy. It sounds good to me, and that's an important point. If you don't like saying the name of your website, the name might hinder your progress. If you can't easily communicate your blog name to someone over the telephone, then it might be time to pick another.
Make sure that the domain you pick is easy to pronounce, understandable, and importantly, one that you like saying. When you're starting a travel blog the most important thing is to start. Do something! Branding can change later.
Keep your Options Open
If you plan to talk about worldwide travel, don't name your blog EuropeanTraveller.com or something similar. This is another reason for using a brand name. A very specific niche-related name can be awesome but you'll find it harder to branch out into other areas once you've outgrown the niche.
Tools to Generate Travel Blog Name Ideas
It's time to find a name for your blog. Naming a travel blog shouldn't be an afterthought. Your brand name can often play a big part in the success of your blog. Use these tools to get travel blog name suggestions.
I like to use Lean Domain Search to find lots of different domain name suggestions based on a single keyword. You can filter the results to show your keyword at the start of the domain or at the end.
DomainsBot provides suggestions for lots of other Top Level Domains (TLDs) such as .net, and .info. I recommend sticking with .com until you find the one you want. DomainsBot shows available domains and also domains for sale and the asking price.
NameMesh finds literally thousands of variations with options such as SEO (for keyword matching) and Similar (thesaurus based searches).
Check the Domain Name for Spam
The final step before buying the domain is to check that the domain hasn't been used before as a spam site. Domains change hands regularly. Some expire, some are used by spammers. Others are penalised by Google for old school SEO tactics. If you buy a domain that has been penalised or used as a spam domain recently (within the last couple of years) then the negative SEO value will still be attached to the domain. Many beginners buy domains without checking them thoroughly and end up with a website that Google is suspicious of. This is not a good way to start your blogging journey. You'll need all the help you can get, especially from the search engines.
Run the domain name through Majestic.com or SEMrush.com to check the backlink profile. If the site has lots of links coming from dodgy sounding websites, then that's a good sign the domain has a problem. Majestic shows a metric called Trust Flow. If Trust Flow is low (under 15) and Citation Flow is high (above 20) it's a bad sign.
Check the domain on archive.org. Go through each snapshot and verify that the domain hasn't been used as a link portal, or a gambling site, or anything that looks suspicious.
Choose A Travel Blog Niche
Pick a niche. Don't just write about "travel" unless you're prepared for a very long and expensive journey into blogging success. The keyword "travel" is very difficult to rank for and most of the big named sites like CNN Travel, Lonely Planet and the like, have this broad topic covered. Nobody's getting near them unless they have deep pockets.
I should listen to my own advice as my website covers rather broad topics. But hey, do as I say, not as I do!
Picking a niche like "Surfing South America", "Perth travel blog" or "backpacking in Vietnam" are all niche topics that are much easier to rank in Google for. Remember that this has nothing to do with the domain name. Don't pick a domain like backpackinginvietnam.com unless you are sure you won't branch out from this niche ever.
If you focus your efforts on producing content around a particular niche, you'll have a much better chance of getting organic traffic from the search engines.
By the way, the three keyword topics I mentioned above are all fairly easy to rank for and have decent search volumes. You can steal those ideas if you like. People are using those search keywords on Google. If you produce a website that answers their questions then you'll be successful. And you're not going up against Condé Nast and Travel & Leisure in this case.
How do I find easy to rank keywords and topics? Keyword Research Tools.
I use a variety of tools but to get started I suggest trying out KWFinder. It's simple to use, blazingly fast, and excellent value. A good keyword tool will be like super powers for conquering the travel blogging niche.
Choose Your Blogging Platform
I recommend WordPress. You can hand-code a website yourself using just HTML and CSS and that will work fine. But unless you're a pro coder, you'll spend weeks reinventing the wheel. You'll repeat tasks that a Content Management System like WordPress will do for you automatically. Joomla and Drupal are two other popular CMSs but WordPress has stormed ahead in popularity recently. As a result, there's a huge network of support groups, developers, and plugins that help save you time and money. WordPress powers almost 30% of the entire World Wide Web so it's clear that people have confidence in the platform.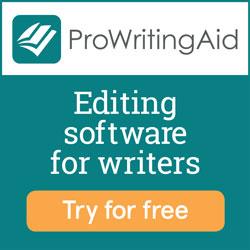 Why WordPress is the best platform to choose for starting your blog
Easy to install
A great platform for beginners with no blogging or coding experience
A large network of online support groups (WordPress forums, Facebook groups, and websites)
Amazing plugins that can turn a vanilla WordPress website into a powerhouse of functionality
WordPress is Free
Before you go any further, make sure you familiarise yourself with WordPress.com and WordPress.org. This can be a little confusing. Hint: You need WordPress.org
The .com version is a free (and paid) platform hosted on the WordPress parent company's servers. You don't have to pay for hosting (see below). But your blog will not be very customisable, you will never 'own' it, and it could be difficult to monetize. WordPress.org is the repository for the free self-hosted software that you can download and configure to your heart's content. Once you've downloaded the CMS software, it's yours to do as you please. Upload it to any hosting in the world and change anything you like (if you know how).
There are many million-dollar websites out there that run purely on WordPress.
Choose Your Blog Hosting Platform
Website hosting can be a complicated service to buy. There are so many options that it's easy for beginners to either
overspend and get a lot of features and services they don't need
Or
Get poor quality WordPress hosting that doesn't deliver what they need.
Now I hate to talk bad about businesses on the Internet but in this case, I have to make an exception. I don't recommend Bluehost. It's not that the company has wronged me but that I can't find anything good about the service.
The control panel (where you configure the hosting platform) is literally a minefield of confusion and 'upsells'. It feels like Bluehost's admin back end exists purely to trick you into buying services you don't need. The real information is obscured, it's hard to navigate, and you'll just waste hours trying to find what you're looking for. Not to mention all the dismissing of banners, pop-ups, and upgrade notices.
The secret of Bluehost's success is the huge commission payouts they offer to bloggers and websites that promote their web hosting services. Even one of my favourite bloggers, Pat Flynn of Smart Passive Income, promotes the hell out of this hosting company's service. In fact, Pat makes most of his passive income from Bluehost affiliate sales. But his own site doesn't even use that platform. Go figure!
My recommended hosting platform is Siteground. I have two of the top level hosting packages (one in the US and one in Europe) and they never fail me. The support team is amazing, the back end is simple to navigate, and the quality of service is one of the best I've experienced in over ten years hosting websites.
A Note About HTTPS
A very important point to remember. You should have an SSL on your site. What's SSL? It stands for Secure Sockets Layer. All you need to know is that your site is deemed more secure for visitors with this layer and Google will reward your website with more favourable rankings (hopefully). Back in the day, installing and configuring an SSL layer was difficult and expensive. Today, some hosting companies still charge a lot of money (over $100) for a basic SSL. SiteGround have implemented free SSLs from LetsEncrypt.org for everyone. And just recently they started installing the SSL layers automatically so you don't even have to make the 3-click install yourself.
With an SSL you will be able to sell products on your site without fear of hackers intercepting credit card or password details.
You can tell a website has an SSL installed by looking at the text prefixing the domain name. Look for the s after HTTP. If you see https:// the site is secure.
How to get started with SiteGround
Go to Siteground and click the WordPress Services menu option and choose WordPress Hosting.
Next, choose the type of hosting plan you want. This is where it things might get a little confusing so let me explain.
The cheapest hosting option, StartUp is suitable for people who want to get started as cheaply as possible. At around $3.95 a month, this is one of the best value hosting packages around. You can put one WordPress website on your hosting and a maximum of 10,000 visits per month. (Most people dream of 10,000 visits a month so this should be fine for beginners). Free email accounts are included.
The second option is GrowBig. If you plan on running multiple websites on your hosting or experimenting with some new website ideas, then this is a great plan. GrowBig allows you to install unlimited websites. Yep, as many as you like. You can even host other people's websites at no extra cost.
You'll also get 30 backup copies of your hosting server so if you delete or damage anything you can contact support who will restore your data in minutes. The StartUp plan is not as flexible with only 1 backup copy. They might also charge you for their support staff to restore the backup. With GrowBig you can do it yourself for free.
The third option, GoGeek is for power users. Allowing up to 100,000 visitors a month. At this level, you won't worry about traffic levels, backups, or storage space unless your site or sites become very popular. The server that hosts your websites will be faster than the cheaper plans and you'll see the difference in performance when traffic levels spike. The support service is also superb and worth the extra money. For $11.95 a month, it's one of the best investments you'll make.
So pick the plan you need. You can always upgrade later but check that you can get an upgrade without incurring extra costs later on. I encourage people to get the GrowBig plan and then upgrade when business starts to take off.
Next, you'll be asked to either choose a domain name or register a new one. Registering a domain name with Siteground is a good idea as it will keep everything in the one place. It's easier to organise. But you can register a domain name with one of thousands of registrars. Note that prices can vary a lot and support is hit and miss in many cases. If you do decide to use a different domain registrar then I suggest going with Namecheap. I have registered all of my domain names over the last 3 or 4 years with this company. They also have the cheapest domain name registration fees so you might save $5 (on the first year at least). If you have a domain name registered elsewhere or plan to use Namecheap, then you'll need to take a couple of additional steps to connect the domain name and the hosting. Everything you need to know is in the Namecheap support documentation.
Back to Siteground. Presuming that you're buying your new domain with Siteground, put the domain in the box and click next. SiteGround's system will check the domain name's availability and move to the billing page if everything checks out OK.
Enter your personal information and card details. Check to make sure that the plan and optional features selected are the ones you want.
The server location is important if most of your visitors will come from one region, such as Europe, Asia or the US. If you have a Travel Blog about Argentina and most of your visitors are located in Argentina then it makes sense to use SiteGround's server in the US (the closest geographical location). The speed impact is milliseconds or in some cases seconds. This might not seem like a lot but you really want your site to load as fast as possible. It helps with SEO and user experience.
SiteGround will send you login details by email and all the other important account information like Mail Server and DNS settings. You don't need to worry about these for now. SiteGround makes things quite easy for beginners. There are setup scripts for most things and you'll only need to get into the depths of the administration area if you like tinkering about. SiteGround will install (a single instance of) WordPress for you but it's a good idea to learn the process.
Log in to your SiteGround account (you might be automatically logged in after payment)
Under the My Accounts Tab in the administration area, click the Control Panel button
On the next screen scroll down to WordPress Installer. Click the icon to enter the installation script area.
Click the Install Tab under the WordPress heading and fill in the details of your travel blog
Change the protocol to https:// – SiteGround should have already installed the SSL layer for your domain so it makes sense to use it immediately
Choose your domain name from the drop down menu
Leave the In Directory box empty
Make the Site Name the title of your blog. This is not the domain name, rather the business or blog name
Give the site a descriptive blurb. "Best travel site for location independent entrepreneurs" is an example. Make the description less than 60 characters. You can change this later on so don't worry about getting things perfect for now
Take note of the Username and Password. If you prefer, you can change these.
Don't choose a theme as we're going to put a professional theme on the blog in the next section
Click Install. Let the script do its magic. When it finishes you'll see your blog's new URL and the URL for the WordPress admin back end.
The URL for logging into the WordPress admin for your new blog will be something like http://www.mysupertravelblog.com/wp-admin
Your new blog will be accessible to anyone on the internet but it's going to look a little boring. So let's get it ready for stardom.
Configure WordPress and Install a Pro Travel Blog Theme
Your blog needs to stand out from the crowd. Successful travel blogs look good. Free templates and badly designed WordPress themes make your site look amateurish. You can, of course, run a minimalistic website without spending a penny. But that's not what people expect from modern travel related sites.
To make your blog look professional, buy a quality WordPress theme that comes with the developer's support and guaranteed updates. Free themes might do the trick, at a pinch, but who supports them when the WordPress codebase is updated? What about security holes in free Website themes? The reality is that you didn't pay for the theme so nobody owes you a security fix.
Here are my two recommendations for themes:
The high performance and security-focused themes from StudioPress
The beautiful and versatile themes from Elegant Themes (This site runs on the latter but most of my WordPress websites use StudioPress themes).
If you can't find any theme you like from either of these two vendors try some of the themes in this list of top WordPress Travel Themes.
The documentation for any of these themes is excellent and explains everything better than I ever could. Once you've configured your theme according to the recommended settings you can rest assured that you have a secure, fast, and SEO optimised website.
WordPress Plugins
Install the following plugins to make your website even more powerful and productive
Yoast SEO – The best search engine optimisation plugin available. Make sure you enable the advanced settings pages (SEO > Dashboard > Features > Advanced Settings Pages). This will give you lot more control over the on-page SEO.
Yoast is not a magic search engine ranking tool, as many people think. For Google to send you search traffic you need to produce amazing content or get lots of links from other sites. But Yoast can show you where you've made errors in formatting, tagging, and structure. It can also help automate tasks for improving the site's search engine visibility.
Social Warfare: A free tool for adding sharing buttons to the top and bottom (or anywhere really) of your posts. Social Warfare makes it easier for people to share your content on social media platforms.
ConvertFul: Add mailing list pop-ups, calls-to-action, and notification bars to your site with ease. ConvertFul's main function is getting new subscribers to your email list. But it can be used for a bunch of other interesting things. Check out the bottom of this post for an example of an email subscriber box.
Table Of Contents Plus: Helps you make a stylish list of headings automatically for every post. You can see this in action at the top of this post, right before the first heading.
Pretty Link Pro: Link shorteners offer three main benefits
Long, cumbersome URLs look ugly on social media posts. And in the case of Twitter (and some other platforms) long URLs eat into the character limit. Use a link shortener to tidy them up.
If you plan on monetizing your site using affiliate links then Pretty Link is a great option for not only managing these links but for keeping on the good side of Google. Pretty links can also be used for branding and sharing content. For example, I could share the following URL: locationyou.com/digital-nomad-tools. Or use a shorter version like locationyou.com/tools which redirects to the first URL. I can change the original URL at any time in Pretty Link Pro and the short URL will point to this new link.
Tools like Pretty link Pro and (worthy contender) Thirsty Affiliates also help you track clicks on links. Great to see what's working and what's getting ignored.
EWWW image optimizer: Travel websites are often image-heavy. This can slow a website down thanks to the large file size of most images. Ideally, you'll want to scale your images down to fit your blog width and reduce the image quality. But a plugin like EWWW image optimizer can take it a step further and automatically reduce the image size on all media, without compromising on quality.
Anti-Spam: Make sure you activate the Spam filter plugin called Anti-spam. Best to let software deal with the flood of garbage comments and links you will inevitably get. Many people use Akismet but the full version (that one that actually works) is a "paid" product for commercial websites.
Website Graphics
Your professional WP theme will give you all the design flair you need. However, you might need a couple of design tools to really make the blog shine. For promoting on social media, try different images, font sizes and layouts for graphics to see what works. Testing is the best way to find out what your audience responds to.
Photoshop is an amazing product. But it can take some time to put great graphics together thanks to the complexity of the software. This is especially true for newbies. If you plan on creating lots of images for social media then a large portion of your time will be spent on design.
Use Stencil Or Canva to knock out images for Facebook, Pinterest, Instagram, Google and more in minutes. You can literally build a great looking header for Facebook and in seconds convert it into a twitter header, advertisement, Pinterest pin, YouTube header, blog post featured image, and more. A huge time saver and one of the best tools for beginning bloggers.
Lightroom is another tool that travel photography gurus rave about. It's an awesome product and one that also takes some dedication in time and energy. But knowing how to make your photos sparkle is a great skill to have.
Tracking and Monitoring Traffic
How will you know if your blog is popular? How can you measure the traffic to your blog? What are your visitors interested in?
Two tools from Google will change how you see your own blog. Set up and configure Google Analytics and Google Search Console and get insights like
What keywords people use to find your site
Your blog's most popular pages
Which sites are linking to your blog
What Google recommends you to improve for higher ranking
Where the majority of your visitors come from
How long people spend browsing your pages
And a lot more besides. These tools are must-haves for any serious entrepreneur or blogger.
Create an About Page & Contact Page
Both your visitors and Google want to know who you are and where to contact you. It's important to create some kind of about page showing that you're a real person and that you know what you're talking about. You don't have to a travel expert (who is?) but people want to know that there's someone real behind the scenes. If you're like me (publicity-shy & kind of introverted), the about page doesn't have to give your life story. Some simple details and a description of how the site will help the user (important) will suffice.
Google is clamping down on fake news and fake websites. If it suspects that your travel website is just churned out for the sake of capturing affiliate clicks or generating ad traffic, it will, let's say, look unfavourably upon your creation.
Add a contact page to the site and make it easy for people to get in touch. Don't have them jump through hoops to get to you. Because they won't bother. Adding a phone number shows that there's a genuine person behind the website. But it's a bad idea if you value your free time and privacy. Especially as the blog grows.
Create Great Content
I'll just leave this here as a reminder. This is a topic that requires 10,000 words to fully examine. But in essence, it's simple. Write really good content and stand above the crowd that pumps out the "ten best" short-form blog posts over and over. There's nothing wrong with those types of posts but they are overused. Be different, be original, be better than the usual stuff and rise to the top. Good content is subjective, of course, but just take a look at the writing of the top travel bloggers in the world for inspiration.
How to Monetize your travel blog
So how do travel bloggers generate income?
Getting paid to write about your adventures and post pictures of amazing locations is not easy. Otherwise, we'd all be doing it. Some people make a nice living doing just that but there are other ways of making money from a travel blog too. But your success will depend on how much quality content and value you can offer. Having a solid blog puts you ahead of most wannabe bloggers too. You're halfway to blogging success if you've followed this tutorial to this point.
Travel bloggers earn money through any of the following methods
Affiliate marketing. Bloggers recommend products like travel gear and services like hotel reservation websites all the time. Why not make some money from the company that benefits from the traffic you send them? The customer or client (in most cases) doesn't pay any extra for clicking the link on the travel blog, but the owner of the site will get a commission if the customer spends money. Sign up with Awin (ex-Affiliate Window) and get access to hundreds of affiliate opportunities.
Sponsorship. Brands pay bloggers to try products and write about them, travel to destinations, stay in hotels, and use their services. Honest travel bloggers will only write positive reviews of products they genuinely like and/or use. Don't be tempted to write positive reviews in return for money for products you don't love. The Internet community has a collective sixth sense for fakers
Advertising. If you've got a lot of traffic, then advertising can be lucrative
Freelance writing. You can make money on Upwork and Fiverr with almost any skills you can think of. I supplement my income by freelancing on both of these sites but the better your writing and the more exposure you get, the more opportunities for travel writing pay will come your way. Use your blog as a showcase for great writing
Sponsored Posts. You might have seen these kinds of posts on sites with a statement saying something like "This post is sponsored by blah blah". Sometimes the blogger writes the post, with a positive spin on a company's product, and sometimes the company writes the whole thing. It's not something I'm a fan of and when I see that an article is sponsored, I immediately ignore it. It's an option but make sure you don't abuse the trust of your audience. Like with affiliate disclosures, let your audience know that the post is sponsored
Products, courses, and e-books. Do you have extensive experience of one aspect of travel? Would people pay for a course or product which contained a distilled version of your knowledge? If you have the time and you're dedicated, producing a product can be lucrative. The best part is that you can advertise the product to your audience for free via your blog.
If you want to take your blogging skills further then I recommend the Superstar Blogging course by the 'original' travel blogger, Nomadic Matt. the course is based on learning the skills you need to be a successful blogger in the travel niche.
So there you have it. The complete guide to creating a travel blog for beginners. Join our mailing list and we'll update you when Part 2: Advanced Travel Blogging Techniques is published.
Blogger, lifelong learner, entrepreneur & musician from Ireland. I've been travelling and living overseas for over 20 years. My mission is to build businesses that allow me to have a simple and independent lifestyle. In the process, I hope to help myself and others with my writing.